TMG Airepairs offers a full range of overhaul and repair services on Accessories, Airframe, Avionics, Cargo Loading, Manufacturing, Calibration, and Honeywell-Grimes Components. The following will give a brief detailed description of each our repair capabilities and services: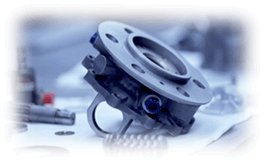 The TMG accessory staff has earned a reputation for performing top quality overhaul and repairs. Staff members have experience on a wide range of components from fuel pumps to generators, and every job is guaranteed to meet or exceed all applicable FAA and manufacturer's requirements. TMG Airepair's prompt repair team will have your aircraft flying again in no time. We also offer a convenient accessory exchange unit program designed to provide our customers with even faster service if necessary.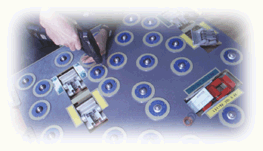 TMG Airepairs offers a top quality, Stage 3 airframe maintenance service. FAA-licensed inspectors are on staff to keep airframe repair specialists current on new techniques and procedures and to ensure that all repairs meet or exceed both FAA and manufacturer's requirements. In addition, TMG Airepairs goes a step further by maintaining a centralized, on-site technical publications library to make readily accessible all information needed to correctly complete each job.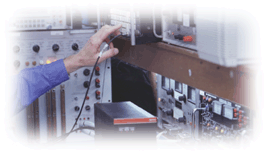 Our avionics team offers a full range of overhaul and repair services, including HF, GPS, and Antennas. Since most repairs are made to the "component level", TMG Airepairs is able to pass significant cost savings on to the customer. Equipment upgrades, engineering services and technical support are also offered to insure that aircraft availability goals are maintained. Supported by an average inventory of more than 20,000 line items, turn times average 5 to 7 days. If faster service is required, a convenient exchange program is available. TMG Airepairs is a member of the aircraft electronic association.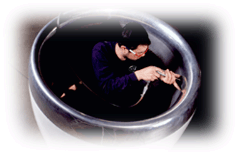 TMG Airepairs maintains one of the largest parts inventories for cargo loading systems to reduce your chance of "Awaiting Parts" delays. Our cargo team has overhaul and repair capabilities for top equipment manufacturers, including Ancra, AAR, Boeing, Brooks and Perkins, Brownline, Douglas and Pemco. TMG Airepairs' cargo loading specialists have developed composite repair options for major cargo carriers. In fact, our expertise led to the innovation of a unique composite bonding process that facilitates the repair of delaminated ballmats.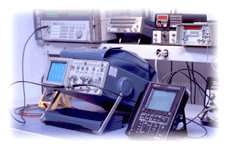 TMG Airepairs' ISO 9000-compliant metrology facility offers superior electronic and physical calibration services. Our flat rate pricing, rapid turn times and on site service makes TMG Airepairs your one stop shop for all your metrology needs. As a member of the National Conference of Standards and Laboratories, TMG Airepairs has applied for A2LA accreditation effective January, 2001. Electronic calibration services are offered for a variety of manufacturers including IFR, HP, TIC, Fluke, JCAir and Tektronix. Physical / dimensional calibration services are available for a variety of manufacturers including Starrett, Snap-On, Chatillon, Pacific Scientific and others.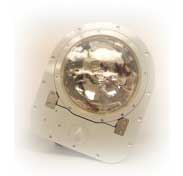 TMG Airepairs is an Authorized/Approved Honeywell-Grimes Service Center. We Repair, Overhaul, and modify all Honeywell-Grimes Electro-Mechanical Appliances. Our FAA licensed, Factory trained staff is ready to assist with any manner of service required to return these products to full serviceable condition. We also offer an exchange program on selected items for a rapid turn around.
The next time you consider repairing or servicing your avionics, accessories, airframe, cargo systems, Honeywell-Grimes components, or require calibration, consider TMG Airepairs.
TMG Airepairs, Inc.
3914 Willow Lake Blvd.
Memphis, TN 38118
United States

FAA # EG4R153M / JAA