What it Takes to Fly
It takes unsurpassed technical know-how, a global network of experts and an unwavering commitment to excellence to maintain the worlds largest airline. And thats just what Delta TechOps deliversto airline operators all over the world.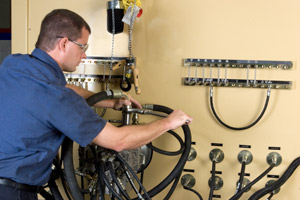 With more than 8,500 Technical Operations employees system-wide, Delta TechOps provides full-service maintenance to the more than 750 aircraft that make up the Delta Air Lines fleet. Backed by the proficiency and attention to detail found in Six Sigma and Lean processes, Delta TechOps delivers industry-leading operational efficiency, quality and responsiveness to more than 150 other operators around the globe.
Delta TechOps Complete Fleet Services include engine/APU, component, airframe and line maintenance, full Airbus services, and extended engine capabilities that include the CFM56-5 and CF34-8C. Delta TechOps also provides outside operators with technical training, engineering support, inventory management.
Delta TechOps instructors keep their expertise on the cutting edge by pursuing continued education, training and advanced computer knowledge. The average length of service for a Delta TechOps aviation maintenance technician (AMT) with an Airframe and Powerplant (A&P) certificate is 14 years.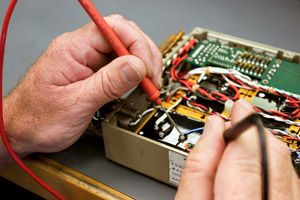 To ensure prompt service and flexibility, including technical dispatch reliability greater than 97 percent fleetwide, Delta TechOps operates maintenance facilities in multiple locations. Each of these facilities offers light maintenance for both narrow body and wide body aircraft. Should emergency maintenance be needed Delta TechOps quick-response Disabled Aircraft Recovery Team (D.A.R.T.) can be dispatched from the Atlanta Technical Operations Center, Delta TechOps 2.7 million square foot (about 250,830 square meters or the size of 47 football fields) base of operations.
The Delta TechOps teams commitment to excellence has been recognized by numerous industry awards in the last 10 years:
2010 Aviation Week MRO of the YearOutstanding Airline Maintenance Group
2010 OneAero: TopShop AwardBest Total Solutions Provider
2009 Deltas cross-divisional Safety Management System (SMS) has earned the FAAs Level 1 and Level 2 Certifications
2008 OSHA VPP Corporate Pilot Program Certification
2008 OneAero: TopShop AwardBest Total Solutions Provider
2004 Aviation Week: MRO Innovation AwardLean
Certified Performance
Delta TechOps is a certified repair station in the United States (FAA) and European Union (EASA), as well as in several countries in South America and Asia.
USA: FAA - 121 Certificated Air Carrier No. DALA026A
USA: FAA - 121 Certified Repair Station No. DALR026A
USA: FAA - 145 Certified Repair Station No. DALR026A
EU: EASA - 145 Certified Repair Station No. EASA.145.4380
ISO 9001: Delta TechOps Component Maintenance, No. CERT-0025376
Visit
DeltaTechOps.com
to learn What it Takes to Fly.