Atlanta Aviation International (AAI) is a superior aircraft interior refurbishment and engineering services company. Our Corporate Mission is to be the premier provider of interior refurbishment services for the entire aviation industry. In order to achieve this status, the company has always adhered to the following principles:
1. Remain on the leading edge of development
2. Produce quality products
3. Provide superior customer service
4. Comply with, or exceed, all FAA
specifications
While this may seem like a simple formula, it takes years of experience, aviation know-how, and consistent customer dedication.
Atlanta Aviation International, Repair Station # E8SR08IN, has capabilities to work on all aircraft types. Here are some examples:
Boeing 707, 727, 737, 747, 757, and 767 (All Series) aircraft
McDonnell Douglas DC-8, DC-9, MD-80, MD-82, and L-1011
EMB 120 and 110
SAAB 340 A and B models
ATR 42 and 72
BAE Jetstream 31-32
DHC-7 de Havilland
DHC-8 de Havilland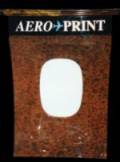 Atlanta Aviation International introduces a revolutionary new process called AERO-PRINT. This process offers exciting new finishes and capabilities not previously available with Vacuum Tedlar Coverings. AERO-PRINT allows designers to apply the ingredients of contour, color, pattern and texture to almost any surface in almost any shape. It allows three-dimensional shapes to be wrapped in any design one can imagine. Your aircraft can stand alone, distinguished by a look that is totally exclusive.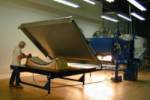 Atlanta Aviation International has expanded its operation by establishing a second location dedicated to aircraft interior refurbishment. At the heart of this new facility is a new automated Tedlar Vacuum Covering Machine. This machine was built with a shuttle system designed to increase daily productivity over standard machines. In addition, this machine is controlled by a programmable controller to insure consistent control of the true process from panel to panel.
Tedlar covering is the process of applying Tedlar Film Laminate to various components within the interior of the aircraft. There are a number of different types of laminates available, varying from thickness of the laminate to the adhesive applied to the laminate. The proper selection of laminate to be used is determined by the type of part to be covered and its location within the aircraft.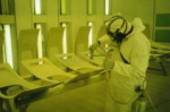 Atlanta Aviation International offers a six-step coating process, which includes our proprietary high performance topcoat. This topcoat is stain resistant and abrasion resistant. As a result, this topcoat is more durable than anything currently in the market place, allowing your panels appearance to last much longer. In addition, we can match any color, with or without texture. These coatings are applied on the interiors in our facility as well as by our Field Teams.
Utilizing these coatings, AAI offers to our customers the following advantages:
1) All the coatings meet 25.853 requirements.
2) The coatings meet 65/65 requirements.
3) AAI can match any color one desires.
4) AAI offers splatter coats and various levels of texture.
5) Coatings are very chemical resistant can withstand MEK!
6) Coatings are far more UV resistant than standard coatings.
7) AAI offers field teams to travel to repair stations to paint within the aircraft.
Application of Polyurethane coatings is a very cost-effective approach to upgrading an old interior to look new again.
Consider Atlanta Aviation International for all your future interior refurbishment and engineering needs.
Atlanta Aviation International, Inc.
6887 Barton Rd.
Morrow, GA 30260
Phone: +1 (770)960-8351
Fax: +1 (770)961-9330
Website:
http://www.atlantaaviation.com