Southern Air Repair, Corporation (SAR) is an FAA Approved Repair Station specializing repair/overhaul of hydraulic, fuel and electro-mechanical accessories as well as all facets of aviation component machining repairs. Our accessory capabilities include hydraulic valves, actuators and pumps, fuel valves, fuel boost, start and jettison pumps as well as APU fuel controls, starters, and centrifugal switches. Machining operations include I.D. / O.D. grinding, surface grinding, milling, lathe machining, lapping, and polishing. In addition providing services of welding, vapor degreasing, chrome plating, stress relieving, non-destructive testing, plasma and flame spray repairs.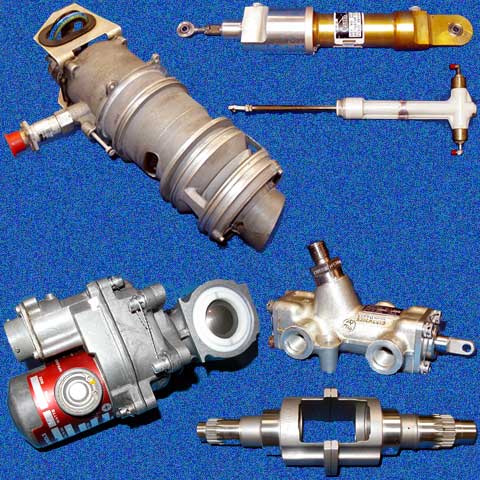 SAR works in conjunction with aeronautical engineers developing FAA approved repairs. These FAA approved repairs are utilized on component parts when no other repairs are identified in Component Overhaul Maintenance Manuals. The repairs are developed for the purpose of restoring non-serviceable parts to serviceable condition. Presently SAR maintains over 40 FAA approved repairs on narrow and wide body C.S.D. & I.D.Gs, Fuel Pump, ACM, Hydraulic, and Pneumatic component parts.
With over 150 years of experience in aviation maintenance, SAR management, quality control, machinists and technicians thoroughly understand customer requirements, repair techniques, and required accurate machining operations. Our on going quality control, customer support, and expeditious turn around time are imperative requirements for the rapid pace aviation industry.
Please review our capabilities and feel free to contact us with any questions you may have concerning Southern Air Repair, Corp. accessory repair/overhaul requirements, or your machining/ welding component repair.
Southern Air Repair, Corp.
FAA Repair Station # S00R851N
3695 NW 124th Avenue.
Coral Springs, FL. 33065
Tel: 954-757-8011
Fax:954-757-8013
E-mail:
SouthernAir@aol.com
Web Page:
www.SouthernAirRepair.com