HEICO Corporation is a rapidly growing, technology-driven company which has been engaged in niche segments of the aerospace, aviation and electronics industries for over 40 years. The Company's business lines are focused on underserved markets and markets where the company is either a market leader or has the significant potential to become a market leader.
HEICO's Flight Support Group is believed to be the world's largest non-Original Equipment Manufacturer (OEM) or OEM-related producer of factory new, FAA-approved aircraft jet engine replacement parts. The Company's Flight Support Group also repairs and overhauls various aircraft accessories and components. HEICO's Flight Support Group is 20%-owned by Lufthansa German Airlines' technical services subsidiary, Lufthansa Technik A.G. and the Flight Support Group has a broad product development and marketing alliance with Lufthansa Technik. The Flight Support Group maintains very strong relationships with airlines to which it provides substantial savings.
HEICO's Flight Support Group


Headquartered in Hollywood, Florida

500,000 Square Feet of Manufacturing/R&O in Florida, Georgia, California, Connecticut, New Mexico, and Washington

800 Skilled Team Members

Over 42 Years in Aerospace Industry

Lufthansa Technik Investment of $50 Million for 20% Ownership

Joint Venture with American Airlines


Component Repair Group - Accessories


Electro-Mechanical - Starters, CSDs, IDGs, Generators, Fans, Actuators, Valves

Pneumatic - Starters, Prbcs, Air Cycle Machines, Valves

Hydraulic - Gear Boxes, Pumps, Transmissions, Actuators, Cylinders

Fuel - Control Units, Pumps, Valves, Heaters

DER on staff with over 250 Proprietary Repairs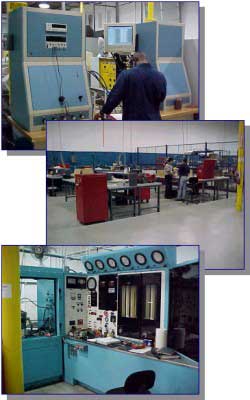 Component Repair Group - Composites


Products: Flight Controls, Radomes, Thrust Reversers, Nacelles, Nose Cowls, Vanes, Ducts

Services: On-site DER, Transmissivity Test Range, In-house Tooling, Advanced Machining, Non-Destructive Analysis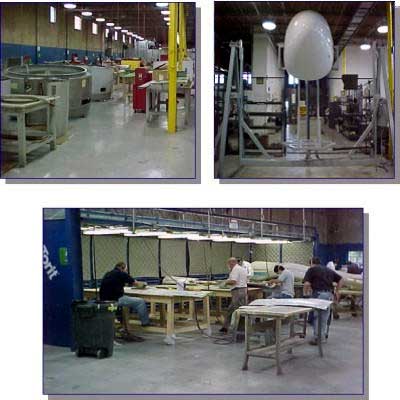 Component Repair Group - Avionics


Aircraft Radios

Instruments

Autopilots

Gyroscopes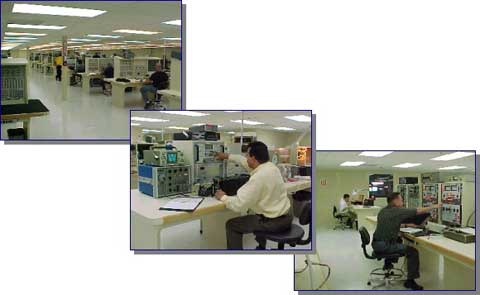 Component Repair Group - Regional & Business


Fort Myers, FL
San Francisco, CA

Starter/Generators

Wheels & Brakes

Electric Components

Hydraulic Components

Embraer Authorized Service Center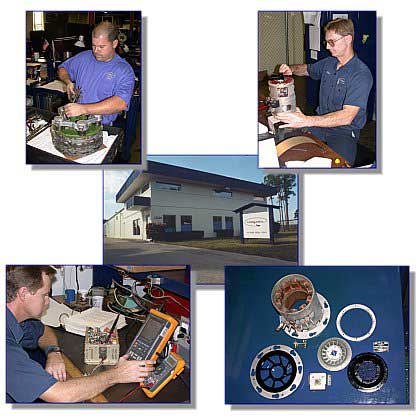 Parts Group - FAA Approved Parts
Over 2,700 FAA-Approved parts
Over 2 Million Parts Shipped Annually
Engines


JT8D, JT9D, PW2000, PW4000, V2500, CFM56, CF6, RB211

Combustion Chambers, HPC Blades, Turbine & Compressor Vanes, Seals, Rings, Spacers, Heatshields, Bearings, Gears, and Consumables

Parts in Every Engine Section - from Fan to Turbine Exhaust

Airframes


Control and Accessory Parts Electro-Mechanical, Pneumatic, Hydraulic, Fuel, Landing Gear, APU

Emergency Batteries, Mainship Batteries

Parts Group - Design & Test


World's Largest Independent Supplier of Jet Engine and Aircraft Parts

Over 80% Worldwide Market Share for JT8D Combustors

First FAA Part Approval in 1964

Research & Development

40 Team Members
$9.2 Million Annual R&D



State-of-the-Art Capabilities to Reverse Engineer, Test, and Manufacture Airfoils

1st to PMA Blades for Large Jet Engines

Ship from Stock

Industry Cost Leader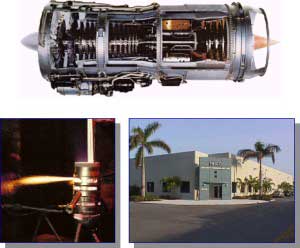 Parts Group - Manufacturing
Major Customers


General Electric

Honeywell

Lockheed Martin

Pratt & Whitney

Rolls-Royce

Boeing

US Armed Forces

HEICO

Product Application


JT8D, JT9D, PW2000, PW4000, V2500, CFM56, CF6, RB211

Military Aircraft

Missiles

APU's, Accessories

Major Qualifications


FAA Part 21 Approval

NADCAP Certified

AS9000 Certified

OEM Certifications

Manufacturing Processes


CNC Milling & Turning

CNC Laser

CNC EDM & ECM

CNC Presses

CNC Plasma Spray

Complex Sheet Metal Fabrication

Parts Group - DER Part Repair
JT8D


Combustion Chambers

Inner & Outer Outlet Ducts

Rear Supports

Rear Duct Assemblies

Turbine Airseals (Inner & Outer)

Tailcones

Honeycomb Airseals

JT9D & PW4000


Fan Exit Guide Vanes

Turbine Ducts & Airseal Segments

CF6 / CFM56


Outlet Guide Vanes

Turbine Shrouds & Airseal Segments

AE3007
T56


Rear Turbine Bearing Supports

Turbine Inlet Cases

Turbine Vane Cases

Processes CNC Turning

CNC Milling

CNC Plasma Spray

Vacuum Brazing

NDT (With Real Time X-Ray)

Parts Group - Engineering Experience


60 Engineers with Four Year Degrees or More

20 with Advanced Degrees

4 FAA Designated Engineering Representatives (DER) on Staff

Over 800 Years Total Experience

Full Range of Disciplines


Design

Materials

Repair

Service/Field

Industrial

Process

Quality

Engineering Management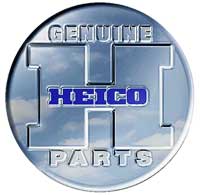 Heico Aerospace Corp.
3000 Taft Street
Hollywood, FL 33021-4499
United States
Phone: +1 (954) 961-9800
Fax: +1 (954) 987-7585
http://www.heico.com