As one of the oldest family-owned and operated repair stations in the United States, we have been serving the Aviation community since 1946. We pride ourselves on being a "World Class" instrument and avionics shop, servicing our customers from Canada to South America, from Europe to the reaches of China and Malaysia in Asia, as well as Africa. Conveniently situated ten miles west of New York City at Teterboro Airport, New Jersey, we have easy access to JFK, La Guardia, and Newark International airports.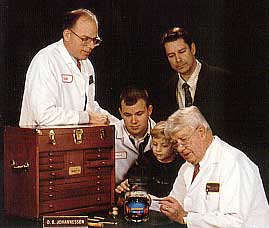 Consolidated Instrument and Avionics Co.
is a certified 145 repair station, FAA # QS2R120L, and JAA # 4349. With our approved ratings we have a vast and varied repair capability. Our ratings include Instrument 1, 2, 3, & 4, (flight instruments); Radio 1 & 2, (communication and navigation); Accessory 3, (electronic); and limited electrical & mechanical accessories.
We have a large stock of parts inventory, including older and hard to find items. Also at our disposal is an extensive technical library, and along with the right test equipment, a staff of dedicated and experienced technicians.
All this to service your instrument and avionics needs.
In addition to offering high-quality workmanship, competitive pricing, and quick turn times, we also have a large inventory of
rotable
instruments that can be purchased outright or exchanged to meet your needs. Other products available include hand-held GPS navigation devices, as well as headsets and accessories.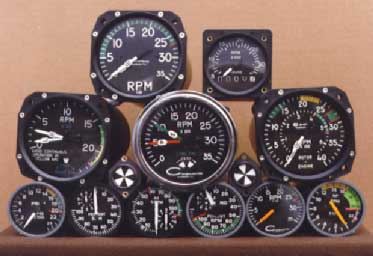 Since 1957, we have been a proud manufacturer of our own line of dual electro-mechanical tachometers. Our patented
Twin-Tach
mechanical driven tachometers are found in many twin-piston or twin-turbo engine aircraft, both fixed-wing and rotor applications. These tachometers have also become popular in the marine industry. Typically found in twin-screw diesel engine applications.
We are long-time members of
AEA
(Aircraft Electronics Association),
AIA
(Aircraft Instrument Association),
CALMM
(Council of Airline Maintenance Managers),
PAMA
(Professional Aviation Maintenance Association, and
RAA
(Regional Airlines Association).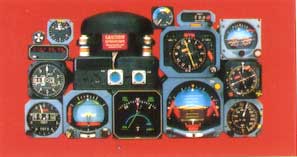 With over 50 years of experience,
Consolidated Instrument and Avionics Co.
is dedicated to servicing the needs of both General Aviation and Commercial Aviation owners and operators, and we are looking forward to assisting you!

Consolidated Instrument & Avionics Co.
510 Industrial Avenue
Teterboro, NJ 07608
United States

FAA#QS2R120L, JAA#4349