Remember what your Mom, or Dad, always told you, "Do it right, or don't do it at all", well that's our philosophy here at Millennium International Avionics & Instrument Support. That attitude has allowed us the privilege of providing avionic repair services to the most discerning customers in the world. From the corporate GV's, the regionals' CRJ's, to the New Generation commercial airliners, Millennium Int'l. continues to satisfy the most demanding operators. And today, who isn't demanding?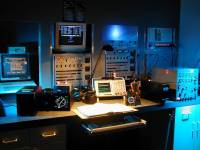 We will rigorously and thoroughly test your avionics with the most advanced computer automated OEM specified or FAA approved equivalent apparatus. We perform component level repairs, right down to a chip, providing substantial savings over board replacement.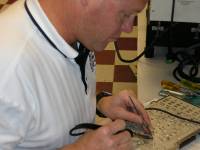 What can we fix? We fix TCAS components for all three manufacturers (Honeywell, Rockwell Collins & ACSS), EFIS, Mode "S", FMC's, MCDU's, air data computers, displays, signal generators, weather radars, VSI's and other indicators. We fix a lot of components that other people cant, so please see our website for complete capabilities, or better yet call us on our dime.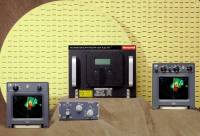 OK, so join the demanding. Demand the best.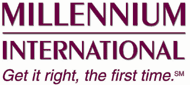 Millennium International
FAA CRS#M7XR967N / JAA / EASA 145.4680
1825-2 SW Market Street
Lees Summit, MO 64082
(45 minutes from Kansas City Int'l. Airport)
North America Toll Free 1-866-524-3777
Outside North America tel. +1-816-524-7777
In the UK tel. + 44( 0 )208 432 6343

Please visit our website at:
www.millenniumintl.net