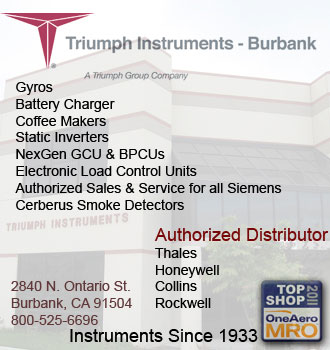 Triumph Instruments - Burbank serves as an FAA/EASA approved repair station for Instruments and Avionics.

We specialize in the repair and overhaul of aircraft instruments for major commercial air transports, freight carriers, regional airlines, corporate business aircraft, and helicopters. We have a facility at Van Nuys airport that accomplishes the troubleshooting, installation and new sales of avionics for a multitude of business jets and general aviation aircraft.
CLICK HERE to visit our site.