For over 20 years, TWIN MRO has been a top performing turbine component overhaul and repair supplier for more than 175 customers in over 25 countries. Our global and diverse customer base includes most major OEMs, air carriers, turbine overhaul centers, and parts brokers.
We have repaired thousands of different part numbers on over 1,500 different repair processes for military, industrial and commercial turbine engines. This includes the CFM56, CF6, V2500, PW4000, PW2000, JT9D, JT8D, F117, F100, LM5000, LM2500, GG8/FT8, GG4/FTF4 and more. Typical components and assemblies that we repair include cases, bearing housings, carbon seal assemblies, brush seal assemblies, seal supports, air seals, shafts, gearbox housings and many more.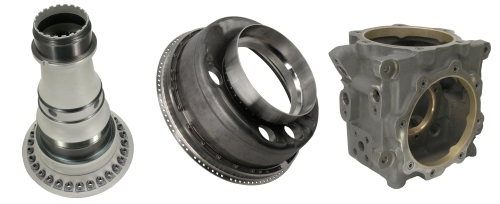 Even in todays economy, we are continuously improving and expanding by investing millions of dollars in facility upgrades, Information Systems modernization and employee training. We have recently added a new HVOF line and we now can offer new Laser Weld capabilities, with more to come.
We are constantly working on innovative methods to salvage as many scrap components as possible and we routinely work with component OEMs and customers to develop extended repairs. Last year alone, Twin developed and utilized repairs that saved our customers a combined $11 million in new component replacement costs.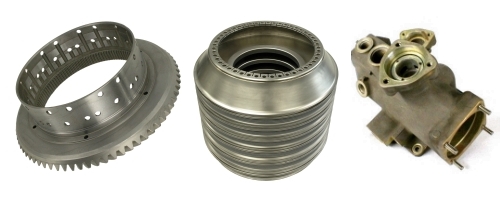 TWIN MRO is routinely at the top of customer supplier rankings for quality and delivery performance. We consistently provide high quality repair services, with over 95% of our jobs being on time, while maintaining a warranty rate of less than 1/2 of 1%. We were recently named a
OneAero Top Shop for 2009
in the Engine Overhaul and Repair Category, and in November 2008 we were named the Pratt & Whitney Cheshire Engine Center's Supplier of the Year.
Helping to achieve this industry leading performance, is a lean manufacturing based operating system that is certified ISO 9001:2000 and AS9100 compliant. Our quality management systems are also approved and audited by the FAA, EASA, CAAC, Nadcap, Pratt & Whitney, GE, Honeywell, as well many other customers and certification agencies.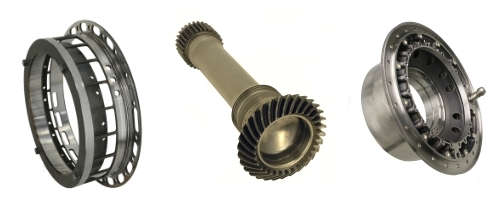 TWIN MRO is one of the leading independent turbine component repair sources in the world. When you send your components to Twin, youll receive competitive pricing, delivery based on your scheduling needs, and the best quality of service you can buy. For these reasons, original engine manufacturers, air carriers, engine centers and parts brokers worldwide rely on Twin as their component overhaul and repair source.
Please see our online Presentation
Please contact us today to see how we can help you.
sales@twinman.com
Phone: +1 860.289.6041
Fax: +1 860.289.0561
TWIN MRO
273 Chapel Road
South Windsor, Connecticut 06074-4165
USA