Thales Avionics, the leader in in-flight entertainment, avionics, air traffic manangement, simulation and electrical power generation, specializes, specializes in the manufacturing and support of aerospace components for both civil and military aircraft manufacturers, airlines, operators and armed forces throughout the world.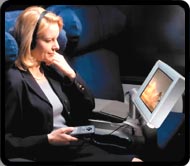 Our company has undergone significant changes in the past several years, acquiring the inflight entertainment business of BE/Aerospace (today Thales Avionics - Inflight Systems) and setting up joint ventures with Diehl VA Systeme of Germany and L-3 Communications of the United States. We have also consolidated the power generation business of Auxilec (today Thales Avionics Electrical Systems). Thanks to the resulting synergies, we can now offer complete packages encompassing cockpit avionics, inflight entertainment products and utility systems. This enables us to satisfy fast-evolving market requirements, and bring you real competitive benefits.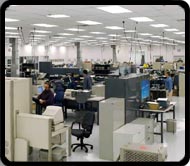 We also apply what is known as a "multi-domestic" strategy, expanding our international presence by setting up operations close to our customers. We have customer service locations all over the world, with major hubs in Edison (New Jersey), Singapore and Chtellerault. At Thales Avionics, the overriding concern of our top-flight international engineering team is to listen to you, our partners and customers, in order to provide reliable solutions tailored to your specific requirements.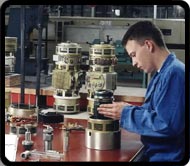 Thales Avionics supports a full range of aerospace products, systems and services: Avionics, Inflight Entertainment, Air Traffic Management, Simulation, Electrical Power Generation.
These make up a kernel of aerospace business that positions Thales for continued growth in all these markets. And a full-service providers have a key role to play in the transition to the technologies that will revolutionise air transport in the future.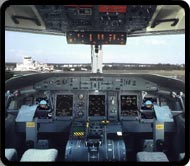 Aerospace markets are a prime example of dual technologies at work. While civil aviation accounts for 75% of the Group's aerospace business, the high technology content of these products means there is a strong interdependence between civil and military markets.
Aircraft manufacturers, airlines and civil aviation authorities have a shared concern to improve the flying experience for rapidly increasing numbers of passengers. Thales brings them proven expertise, in building and managing complex, safety-critical systems, a total systems integration capability, and the global reach to provide efficient local maintenance and support services worldwide.
Consider Thales Avionics for all your Avionics, In-flight Entertainment, Air Traffic Management, Simulation and Electrical Power Generation needs.
Thales Avionics

3920 Park Avenue
Edison, NJ 08820
United States

FAA XIUR593K / EASA 145.4184