+++ Visit us at the Paris Air Show in Hall 2, Stand C16 +++

MTU Maintenance Hannover - Maintenance, Repair and Overhaul (MRO) of Commercial Aircraft Engines, Marine and Industrial Gas Turbines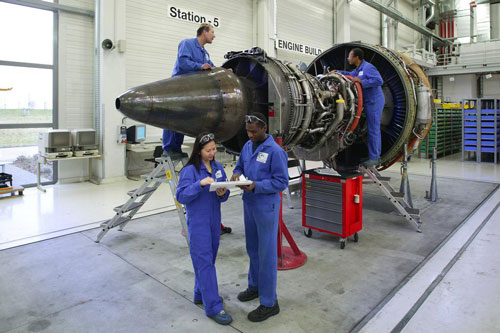 MTU Maintenance, the largest independent aircraft maintenance and repair service provider worldwide, offers tailored MRO solutions for small to large-sized commercial aircraft engines and stationary gas turbines.
Offering services for a wide variety of component and accessory repairs, MTU Maintenance is a considerable provider in the third party repair business. Additionally, MTU offers a unique, market driven service known as MTUPlus, which provides the customer with single source, high technology, DER approved repairs to ensure longer on-wing times and durability. Other commercial services include a complete line of engine teardown, module repair services and Total Part Care (TPC).
REPAIR SERVICES FOR CIVIL AIRCRAFT ENGINES
MRO services for civil aircraft engines from IAE, GE, CFMI and P&W from AOG and on-site maintenance services over BSI, EOL inspections, test cell runs, performance restoration to full overhaul includes:


IAE: V2500-A1, V2500-A5, V2500-D5

GE: CF34-1, CF34-3, CF34-8, CF6-50, CF6-80C2, *LM2500, LM2500+, LM5000, LM6000

CMFI: CFM56-3, CFM56-7

P&W: PW2000, PW6000, PW200, PW300, PW500, JT15D, PT6A

HIGH-TECH MAINTENANCE TECHNOLOGIES AND STATE-OF-THE-ART AIRCRAFT ENGINE REPAIRS
The company takes great pride in its repair capabilities, many of which are unique in the marketplace. MTU will still repair where others have long resorted to replacement. Enhancing the part value by salvaging material that normally scrapped by OEM standards. Furthermore, parts are fully repairable at subsequent shop visits, resulting in considerable cost savings verses purchasing new parts. True to its motto "Repair Beats Replacement," the MTU Maintenance group offers high-quality and cost-conscious solutions.
Each MTU Maintenance location is a center of excellence with its own strengths and individual services, employing state-of-the-art technologies like Fluoride Ion Cleaning (FIC), ultrasonic inspection, stripping of coatings, high-speed grinding and balancing, laser welding, linear friction welding, high-temperature vacuum brazing, flame spraying and High Velocity Oxy Fuel (HVOF) spraying, vacuum plasma spraying, laser drilling, surface sealing and atmospheric plasma spraying and application of thermal barrier coating for HPT blades and HPT vanes.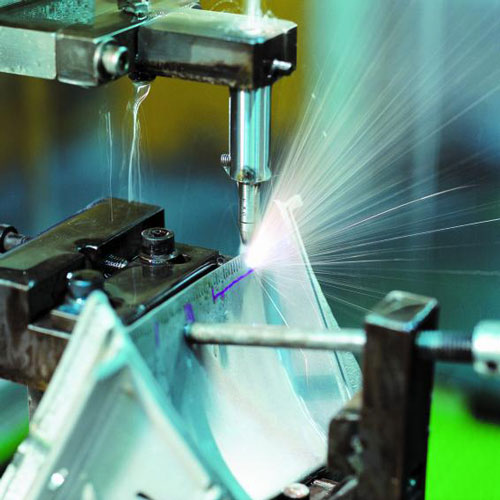 MTUPlus REPAIR TECHNIQUES
As a technological leader in engine component manufacturing, MTU lends its OEM experience and technical knowledge to develop new and alternative repair processes to support 3rd party component and parts repair. When 3rd party repair demands are not satisfied by the OEM, MTUPlus repair processes are available to benefit the customers needs by offering world class repair technology. Additionally, MTUPlus repair processes will provide improved part performance and increased lifespan versus competitor solutions, and as a result, longer engine service life is expected.
TOTAL PART CARE FOR ENGINE PARTS
Total Part Care (TPC) is a MTU service which provides tailored repair solutions for either individual engine parts or as-assembled modules in commercial engines and Industrial Gas Turbines. The TPC package is comprised of repair services, technical support, spare parts support and 24-hour on-call AOG support, logistical services all contained under one umbrella to supply the most efficient manner of supporting the customer. With TPC, engine component repair and overhaul is available 24/7, worldwide, guaranteeing parts availability and serviceability. MTU Maintenance is committed to customer satisfaction through means of providing a higher quality of service at a more effective price. A network of maintenance shops located in Germany, Canada, USA, China and Malaysia assure availability of services close to base throughout the world.
ENGINE MODULE REPAIR SERVICES
Similar to component repair, MTU Maintenance supplies customized repair services for entire engine modules, such as the HPT module, LPT module, HPC module and LPC module. It is advantageous to the customer for an entire module to be restored and certified rather than individual components to be repaired independently from one another. Providing full module arraignment, balancing and high-speed tip grinding, MTU is the choice one stop shop for engine module repairs.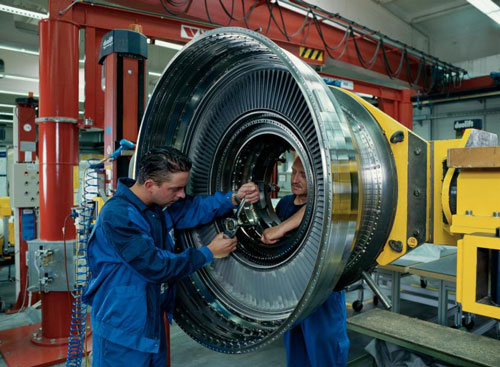 ENGINE TEARDOWN SERVICES
MTUs extensive experience in engine teardown allows MTU to offers customized solutions to optimize the recovered value with minimal turn times. A further benefit to the customer is the considerable market within MTU for the material, reducing distribution costs and marketing effort.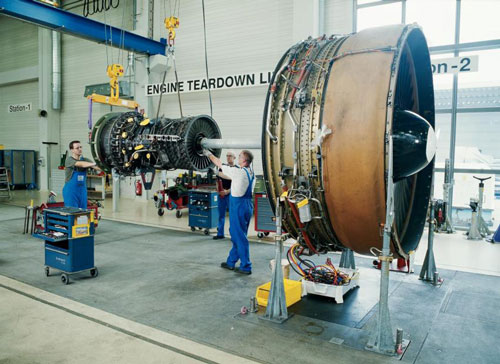 ANYTIME, ANYWHERE, WE CARE!
MTU Maintenance was established in 1979 as a subsidiary of MTU Aero Engines to leverage the engineering know-how from engine development into the aftermarket business. Today, the company is the worlds largest independent provider for commercial engine MRO by revenues. The service at MTU Maintenance is not merely part of the performance portfolio - it is reflected in teamwork, motivation and intercultural competence with a focus on customer satisfaction.
MTU Maintenance Hannover GmbH
Muenchner Strasse 31
30855 Langenhagen
Germany
Marketing & Sales Component Repair (SMR)
Tel +49 511 7806-9042
Fax +49 511 7806-603
AOG +49 171 4314333
E-mail:
partsrepair@haj.mtu.de
www.mtu.de