The Leading Source for Cockpit Instrument
and Accessory Maintenance / Repair / Overhaul & Services
In the world of aviation, reliable component maintenance can make or break a flight. InterSky Precision Instruments, Inc. is recognized internationally as a leading source of top-quality Cockpit Instrument and accessory component maintenance. We have established successful relationships with Federal Express, Air Canada, Air Atlanta Icelandic, The United States Coast Guard, L-3 Communications and Timco Aviation Services, to name a few.
Strategically located in Memphis, Tennessee, or The Distribution Capital of the USA, InterSky owns an extensive inventory available for sale or exchange. InterSky Offers rotables manufactured by OEMs such as Intertechnique, Thales Avionics, Parker / Gull, Liebherr, Smiths Aerospace, Teleflex, and Goodrich/Hella. "IPI" also has a Metrology Laboratory, and a new lab recently built dedicated to the troubleshooting and repair of various Printed Circuit Boards. (Please feel free to inquire about what we can offer your company!) IPIs highly experienced staff and talented technicians are ready to offer top-quality solutions to your requirements.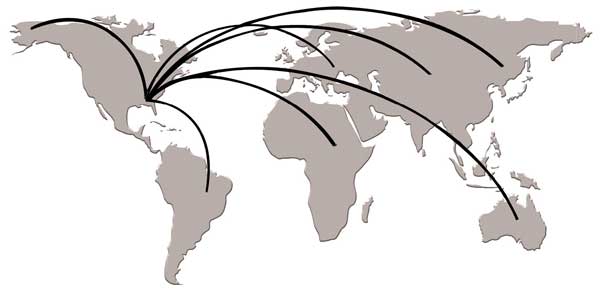 InterSky at a glance:


Precision Instrument / Accessory Testing and Repair

Rotable Inventory Available for Sale or Exchange

Airbus, Boeing, Douglas, and Dassault Airframes Supported

FAA / EASA Approved

24 Hour A.O.G. Service

FedEx Overnight Service with Late Night Drop Off until 11pm CST Mon-Fri

International Network of Clients, Vendors, and Employees

Dependable and Professional Services and Support

Certified Minority Vendor

Over 26 Years in Business

Intersky Precision Instruments, Inc.
4005 Mendenhall Rd. Suite 13
Memphis, TN 38115
Phone (901) 366-6900
Fax (901) 366-7708Website:
www.interskyinc.com
Email:
tlukas@interskyinc.com