At EMC Aerospace, Inc., we're not merely in the business of providing services to domestic and worldwide commercial/regional aviation markets. We are committed to a mission. That mission is to provide dedicated, unparalleled, and unequalled personalized satisfaction to each and every one of our customers. We emphasize "personalized" satisfaction because every one of our departments has a single-point -of-contact person available seven days a week and 24 hours a day to answer any questions that may arise from our customers. We are available 365 days a year, which is why we can confidently guarantee a 72 hour turn-around time. At EMC, our customers are treated with the courtesy, friendliness and professionalism they deserve.
Staff / Facility
In order to fulfill our mission here at EMC, we hire only the nation's best in the industry. As the A&P license is a minimum qualification for employment at EMC, our personnel possesses factory-trained expertise that, combined, equals a century worth of overhaul mastery. The hands of our proficient staff touch and use only those tools that produce the highest quality workmanship, and our repair station is an FAA-Approved, state-of-the-art facility equipped with the finest computerized Automated Test Equipment. These procedures ensure the quality that our customers
both are entitled to and expect.
Quality Control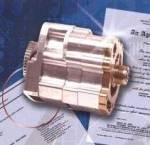 As a unit moves through our facility, it receives many inspections, EMC always goes beyond the manufacturer's requirements in order to maintain the highest standard of quality control.
Overhaul Capabilities and Procedures
We have established systems such as Trend Tracking and a Component Reliability Program to ensure that our customers receive expert solutions to reoccurring problems / premature failures they may be noticing with particular components.
Capabilities
Starters
CSD's
ACM's
Hydraulic Pumps, Actuators and PCU's
Pneumatic Valves and Accessories
Generators
Turbo Fans
Gear Boxes
Rotary and Linear Electro Mechanical Actuators
NDT Magnetic Particle Florescent Penetrant
Eddy Current
Processing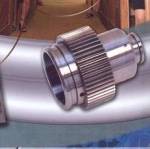 Considering the required paper-trail needed for every component that enters the repair station, EMC's customers will be very impressed by the internal process used to keep track of their Work Order, which ensures a smooth transition from the time the unit is received in our facility, through the rigorous inspections, overhaul process, testing and finally, packaging and shipping back to the customer.
We would like our customers to feel confident that they can depend on our personalized service, quality workmanship and continuous growth and expansion. For more information about our company, please visit our web site at
http://www.emcaerospace.com
EMC Aerospace, Inc.
2550 NW 4th Court
Ft. Lauderdale, FL 33311
Contact: Eddie Monserrat +1 (954) 316-6015
Fax: +1 (954) 316-6421
E-mail:
eddie@emcaerospace.com
Website:
http://www.emcaerospace.com